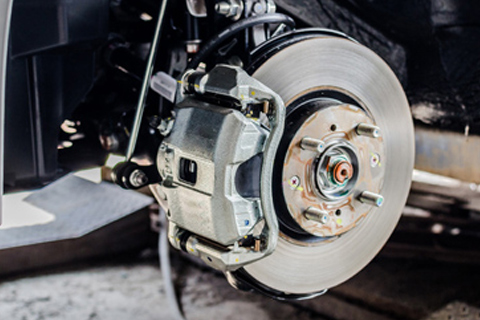 BRAKE SERVICE & REPAIR
Your Complete Brake Shop in Bellevue
Does your vehicle still have the stopping power it once did when you tap the brakes? Or is your car giving you grief every time you start to press the brake pedal down? If you can't remember the last time you had your brakes changed, there's a good chance you're due for a replacement or, potentially, brake repair in Bellevue.
Poor stopping power, squeaking, squealing or smoking from your brakes are all signs that it's time to consider new brakes. And, if any of these signs are occurring and you're ignoring them, you could be putting yourself and other drivers on the road at risk. If your brakes don't respond instantly and powerfully to your reactions, it's only a matter of time before you find yourself in an auto accident.
At Eastside German Motors, LLC, we're the most trusted brake shop in Bellevue when it comes to fast, efficient and affordable brake services for your German-engineered car. We know all of the intricacies and facets of your braking system and can provide high-level service that keeps you safe on the road at all times. We have a depth of experience in working with:
Porsche
Mini Cooper
Volkswagen
From simple pad replacements, to brake repair in Bellevue for warped calipers or damaged bearings, we'll fully assess and service your brakes to the highest degrees of quality.
Not sure if your brakes need to be serviced or changed? Schedule a routine inspection for your vehicle and talk to one of our ASE certified techs about inspecting your brakes. We'll tell you what condition your brakes are in and what services you might need to keep them in top working order. We can also help make recommendations about products that might improve your brake's performance!
For more information about brake services or to make an appointment today for brake repair in Bellevue, give us a call at 425-296-6000.