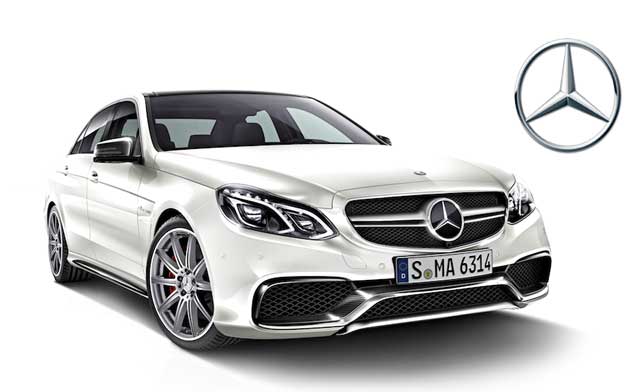 We've made it our mission to provide the highest level of service available for Mercedes-Benz vehicles. We aim to meet and exceed Mercedes factory standards for maintenance and repair procedures.
Our uncompromising approach employs only the highest quality original equipment Mercedes parts, lubricants, operating fluids and shop supplies. Our extensive collection of Mercedes-Benz documentation, computerized diagnostic equipment, special tools and factory trained technicians provides us with the ability to maintain and repair your Mercedes-Benz vehicle in the manner the engineers intended.
We are proud to specialize in German car repair, and carry certified Mercedes Benz parts to ensure that your luxury vehicle continues to run smoothly. German vehicles require a different level of service than others, and we are proud to meet all of the specific oil, fluid and part speculations. We ensure that our fuels and oils for both diesel and natural gas gasoline engines are correct, and we carry tires, windshield wipers, and body parts specific to your Mercedes. All of our products are factory-approved and up to date with the Mercedes Benz Bluebook, and we hope you'll trust us with your vehicles repair.
Every 13,000 MI (or 20,800 KM)
Inspect:
Battery & auxiliary battery if applicable
Brake Fluid, Brakes and Traction Control.
Engine cooling system, antifreeze and corrosion protection.
Hood catch, safety catch and hinges on engine hood for proper operation.
Lighting and Horns, high beam flasher, hazard warning flashers, turn signals, warning/indicator lamps, illumination, interior/exterior lighting, front/rear lamps. Check trunk/rear cargo area lighting, if applicable.
Power steering system and fluid.
Tires for damage and splits, measure tread depth. Correct tire inflation pressure, including spare.
Washer Fluid, Wiper Blade, Windshield wipers/washer system. Headlamp cleaning system and rear window wiper/washer system if applicable.
Replace Engine Oil and Filter
Reset Service Reminder Indicators