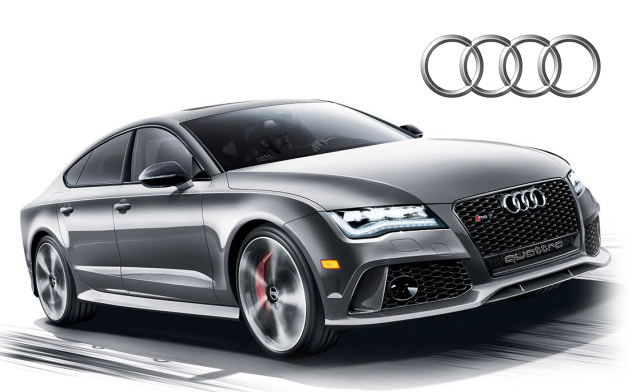 Audi's are a fine German car, and we specialize in making sure yours run smoothly. We suggest getting your car inspected ever 15,000 miles, and we offer comprehensive inspection services for each and every part of your car, including filters, body and frame, battery, tires and more.
We know that Audi's have special parts and specifications to help them run smoothly, and we are proud to keep these items in stock. We service all Audi models, including sedans, coupes, convertibles and SUVs, and know that the Audi A5 has different specifications and necessary parts than the S5 or R8.
When it comes to enhancing, repairing or simply maintaining your Audi, visit East Side German Motors. Our factory-trained, ASE Certified technicians understand your car better than anyone else. Our service & repair department offers the best in automotive service. We are proud of our state-of-the-art facility, which features the most current diagnostic and repair equipment available.
Every 15,000 MI (or 24,000 KM)
Inspect:
Air Cleaner and clean Housing
Diagnose/Test Data Link Connector
On board system, check fault memory
Road Test: Check braking, kick down, steering, electrical, heating and ventilation systems, air conditioning, (ASL) Automatic Shift Lock and power accessories
Inspect Automatic Transmission/Transaxle and final
Axle Shaft Assembly, Check boots, check for excessive play
Battery, Check and replace if necessary
Check Body, Frame and Underbody for damage
Traction Control, Inspect and measure Brakes and fluid level
Cooling system level: Add coolant if necessary
Differential Assembly, Check for leaks
Drive/Propeller Shaft
Exhaust System, Check for damage and leaks
Lighting and Headlights, Check adjustment. Check Horn
Manual Transmission/Transaxle and final drive: Check for leaks
Steering and Suspension, Check dust seals, ball joints, bushings, links and tie rods
Tires, Check for wear and damage. Check tire pressure
Wiper Blades, Check adjustment and function. Check
Wiper and Washer Systems, including Headlight washer – Check adjustment and function; add fluid if necessary
Lubricate Doors, Sunroof / Moonroof Track, Wiper Pivot
Replace Cabin Air Filter
Replace Engine Oil and Filter
Reset Service Reminder Indicators